Louis C. Cutolo, Jr., M.D., F.A.C.S.
1557 Victory Boulevard
Staten Island, NY 10314
Phone: (718) 720-9400
Tuesday, Thursday, Saturday
10:00 a.m.–5:00 p.m.

BOTOX® Cosmetic
We reveal our feelings through facial expressions such as frowning, laughing, and smiling. Those natural displays of emotion cause what are known as dynamic wrinkles on the forehead and around the eyes and mouth. BOTOX® Cosmetic treatments are one of the most effective ways to smooth away and diminish those common signs of aging. Treatments are so quick and convenient, many women and men visit Dr. Louis Cutolo for BOTOX in Staten Island from Brooklyn, Queens, and throughout New York City, NY, during their lunch hour. It's that simple.
Take the first step to a refreshed, younger appearance, request a complimentary consultation online with Dr. Louis Cutolo, Jr., or call us today at (718) 720-9400 to schedule a visit.
Dr. Louis C. Cutolo Jr.
A board-certified plastic surgeon in Staten Island, Dr. Louis Cutolo, Jr. is an active member of both the American Society of Plastic Surgeons and The American Society for Aesthetic Plastic Surgery and a Fellow of the... read on
Meet Dr. Cutolo
Who Is a Good Candidate for BOTOX?
BOTOX Cosmetic is an excellent treatment option for a wide range of patients. As an experienced injector, Dr. Cutolo customizes treatments for women and men whose concerns vary. For instance, he may treat a patient in her 20s who is getting BOTOX to help delay the appearance of fine lines and wrinkles, then use a different treatment approach for a man in his 40s who wants to turn back the clock without looking "worked on."
You may benefit from BOTOX Cosmetic if you want to:
Minimize fine lines on your forehead
Smooth away crow's feet
Diminish wrinkles and lines around your mouth
Reduce vertical lines between your eyebrows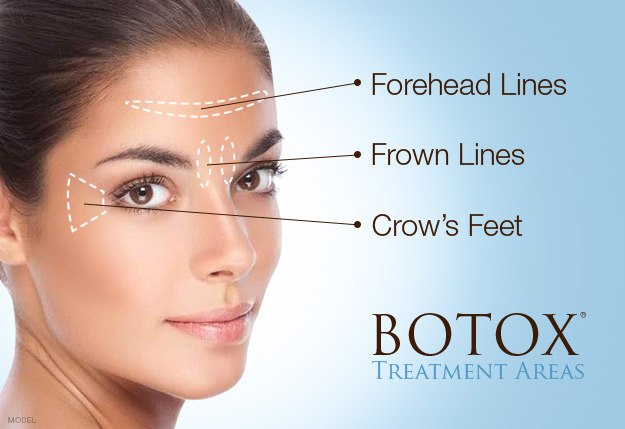 How BOTOX Works
Dynamic wrinkles such as frown lines between the eyebrows are caused by repeated contractions of facial muscles. When BOTOX is injected into the facial muscles, it temporarily stops them from contracting. Within 3 to 5 days of treatment, the lines and wrinkles begin to gradually smooth out. BOTOX may even prevent new lines from forming in treated areas.
Your BOTOX Procedure
Dr. Cutolo analyzes your facial wrinkles and lines to determine the areas to treat. He may apply a cream containing local anesthesia on your skin to keep you comfortable throughout your procedure. Dr. Cutolo then uses a very fine needle to precisely inject the BOTOX Cosmetic into the targeted areas. After your treatment, he applies ice to your skin to minimize any residual discomfort or swelling.
Results typically last 3 to 6 months and can be maintained with regular touch-up treatments.
To achieve a more complete facial rejuvenation, Dr. Cutolo may recommend his BOTOX patients have additional enhancing treatments such as dermal fillers, chemical peels, or fat transfer.
How Long Is Recovery From a BOTOX Treatment?
No downtime is required; you can return to your regular routine directly after your treatment.
What Should You Not Do After a BOTOX Treatment?
Dr. Cutolo recommends that you refrain from the following for at least 4 hours after your BOTOX treatment:
Exercising
Using cosmetics
Lying flat
In addition, he advises avoiding massaging or rubbing the treated area for a minimum of 24 hours.
BOTOX Results and Benefits
Those annoying crow's feet, smile lines, and frown lines are noticeably diminished after treatment with BOTOX Cosmetic. Dr. Cutolo's patients often say that they don't just look younger and refreshed – their rejuvenated appearance makes them feel that way too!
Back to Top