Louis C. Cutolo, Jr., M.D., F.A.C.S.
1557 Victory Boulevard
Staten Island, NY 10314
Phone: (718) 720-9400
Tuesday, Thursday, Saturday
10:00 a.m.–5:00 p.m.

Meet Dr. Cutolo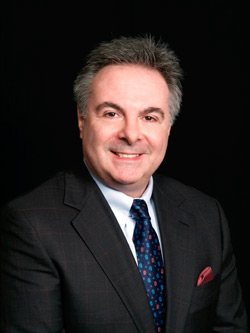 It's all about you – your body, your goals, your wishes, your desires and your dreams!
A board-certified plastic surgeon serving Brooklyn, Staten Island, and surrounding communities, Dr. Louis Cutolo, Jr., is an active member of both the American Society of Plastic Surgeons and The American Society for Aesthetic Plastic Surgery and a Fellow of the American College of Surgeons. With his experience, skills, and keen aesthetic sensibilities, Dr. Cutolo can show you that your goals are easily within reach!
Dr. Cutolo's skilled hands and unique artistic sense can help you fulfill a dream and transform the vision you have of yourself into reality. Request a complimentary consultation online, or call us today at  (718) 720-9400 to schedule a visit. You can also read what our patients from Brooklyn and throughout New York City are saying about Dr. Cutolo at www.drlouiscutoloreviews.com.
Combining Education with Experience – and Compassion
Born in Brooklyn, Dr. Cutolo chose Colby College in the state of Maine to complete his undergraduate training. He then returned to New York City and pursued graduate work at the New York University.
Dr. Cutolo attended and received his medical degree from the State University of New York – Downstate Medical Center in 1985. It was during this time that he decided to follow a surgical career. Upon completing a full five-year general surgical residency at the Staten Island University Hospital, he chose to further specialize in the field of Plastic Surgery. The University of Florida was the location for his fellowship training in Plastic and Reconstructive Surgery – and it was during this phase of his career that he developed and finely tuned the operative skills and "caring bedside manner" and compassion for which he is renowned.
In 1992, Dr. Cutolo entered private practice with offices in Staten Island and Brooklyn. He has full operating privileges at The Staten Island University Hospital, Richmond University Medical Center, The Long Island College Hospital/ SUNY Downstate Medical Center, and Lutheran Medical Center.
As one of the leading New York City and Staten Island plastic surgeons, Dr. Cutolo is listed in the prestigious Castle Connolly Guide to America's Top Doctors and has been so for the past seven editions of the guide. He has served as a consultant to New York City based insurance companies providing unbiased evaluation of plastic surgical patient needs and requests. In addition, Dr. Cutolo was recruited by the New York City Police Department (NYPD) to serve as an Honorary Police Surgeon for police officers' plastic surgical emergencies sustained in the line of duty.
During your consultation, Dr. Cutolo will ascertain your expectations and provide you with a detailed plan…one that ultimately yields results that will surely surpass your expectations! Using the most advanced and effective procedures and techniques available, Dr. Cutolo will personalize your procedure to provide you with long-lasting, natural, and stunning results. In addition, he maintains the most scrupulous standards of quality, performing surgery only in fully accredited hospital outpatient settings for the safest, smoothest, and most comfortable post-operative recovery experience.
Back to Top